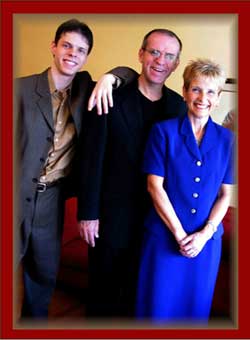 Thank you for visiting our web site.
It is so exciting to see what God is doing while we reach deep into the downtown core of the Federal Capital of Argentina in obedience to the Great Commission of Jesus.
We are a missionary family called of God to plant a strong, relevant, vibrant church that is committed to declaring the message of the Gospel to this great city.
We believe that no one is beyond the reach of His incredible love and that God alone has the power to change lives.
We know that the Bible is the inspired Word of God and is the answer for a needy world.
Terms & Conditions / Copyright 2011 All rights reserved